2023 Panhellenic Council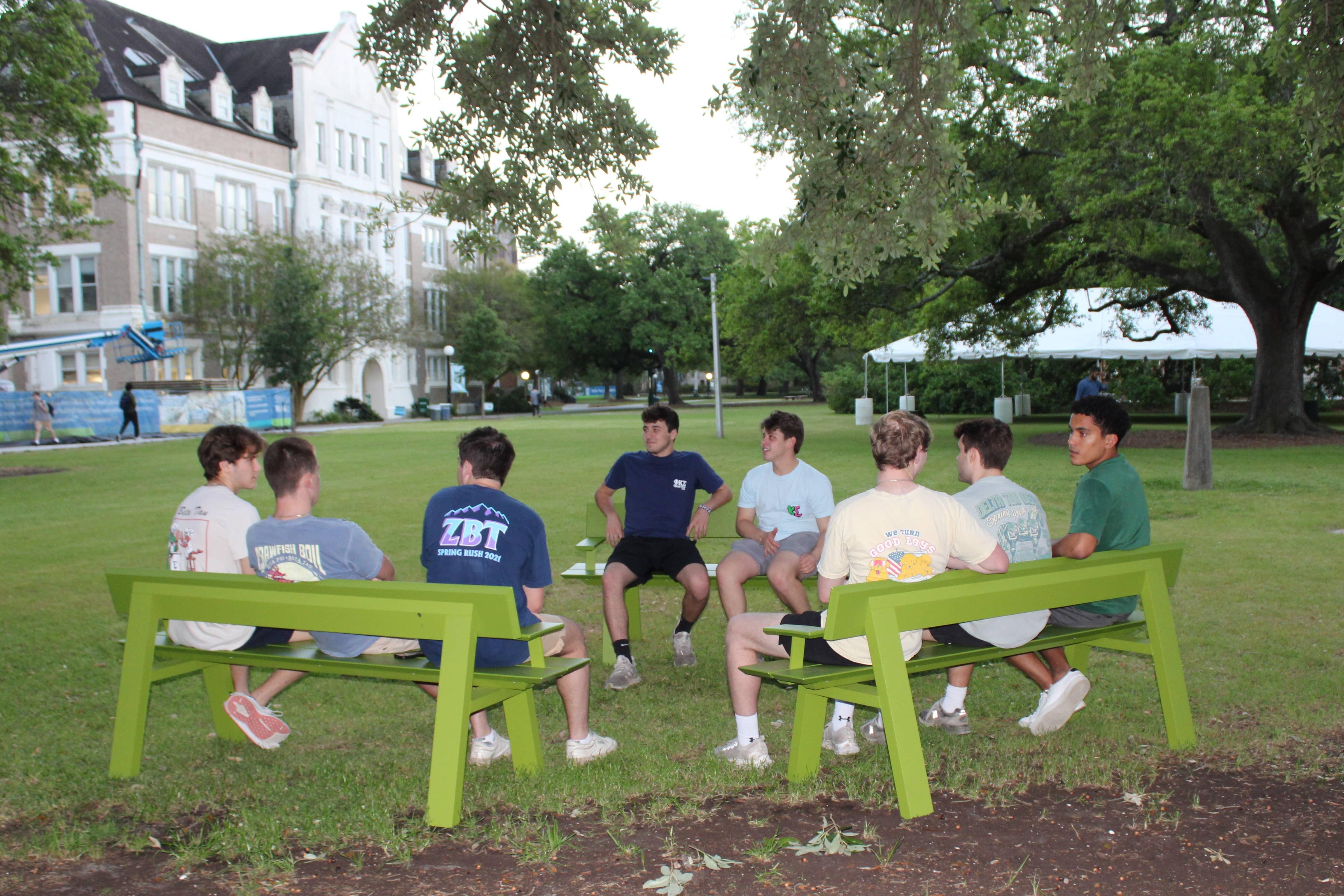 Recruitment for the Interfraternity Council (IFC) is a semi-structured process. Students interested in joining an IFC Fraternity should make every effort to meet with each chapter and see where they feel the most genuine connection. To assist in this process, IFC hosts a variety of events that allow recognized fraternities and potential new members (PNMs) to meet. Even students who aren't sure if they'd like to join an IFC Fraternity should attend recruitment events to learn more and make an educated decision.
Tulane does deferred recruitment, meaning students must have at least 12 credit hours to join a chapter. This leads to Tulane Fraternities having their larger classes in the spring semester. During the fall semester, IFC will be conducting a semi-structured recruitment process consisting of information sessions, council-sponsored events, and chapter events. While the main recruitment season for Tulane is in the Spring, it is important that students attend the Fall IFC Recruitment events to start getting to know our chapters in preparation for Spring Recruitment. Note, that if you have 12+ credit hours it is very possible to join one of our chapters in the fall as some do take fall membership classes.
Recruitment Registration 
Please visit tulaneifc.mycampusdirector2.com to register for recruitment. IFC recruitment registration will open on Thursday, August 31st, 2023 & close on Friday, January 19th, 2024. The cost to register for recruitment is $60. The Office of Fraternity and Sorority Programs staff will verify students' credit hours, GPAs, and student conduct status once grades are posted after final exams. Please note: Students, not their parents or guardians, must complete the registration form. Please contact Assistant Director, Neil Bourgeois with any questions regarding the registration process.
Follow IFC on Instagram for the latest information about recruitment!